BRC Certificate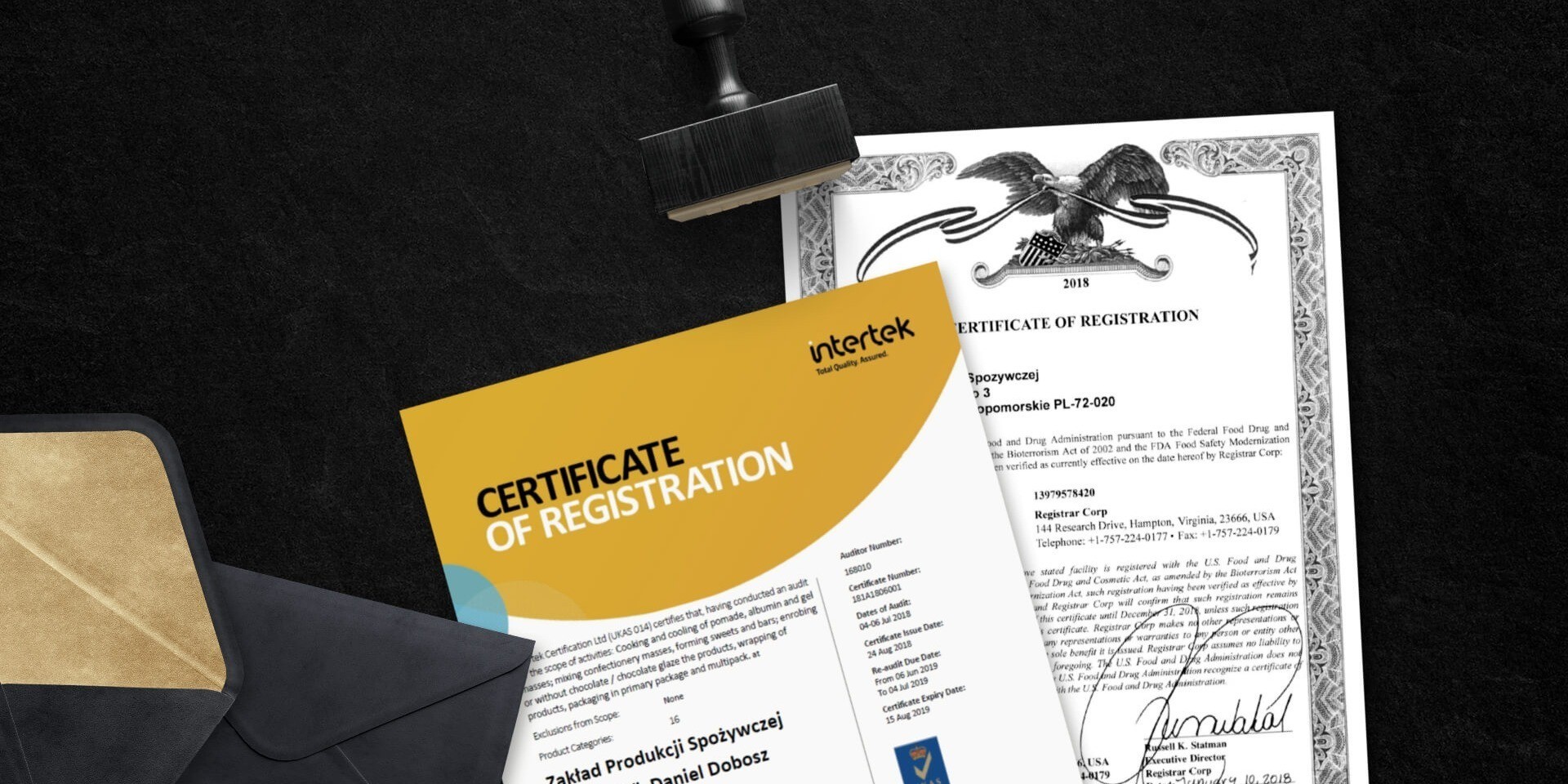 Our company keeps growing!
We strive to ensure that our products quality, meets the standards applicable throughout the world.
Today, we would like to share a great news with you.
ZPS Dobosz received the BRC Certificate!
Now you have even more guarantee, that our products are high quality and safe for consumers, as have we successfully passed specialized tests and inspections.